Keynote Speaker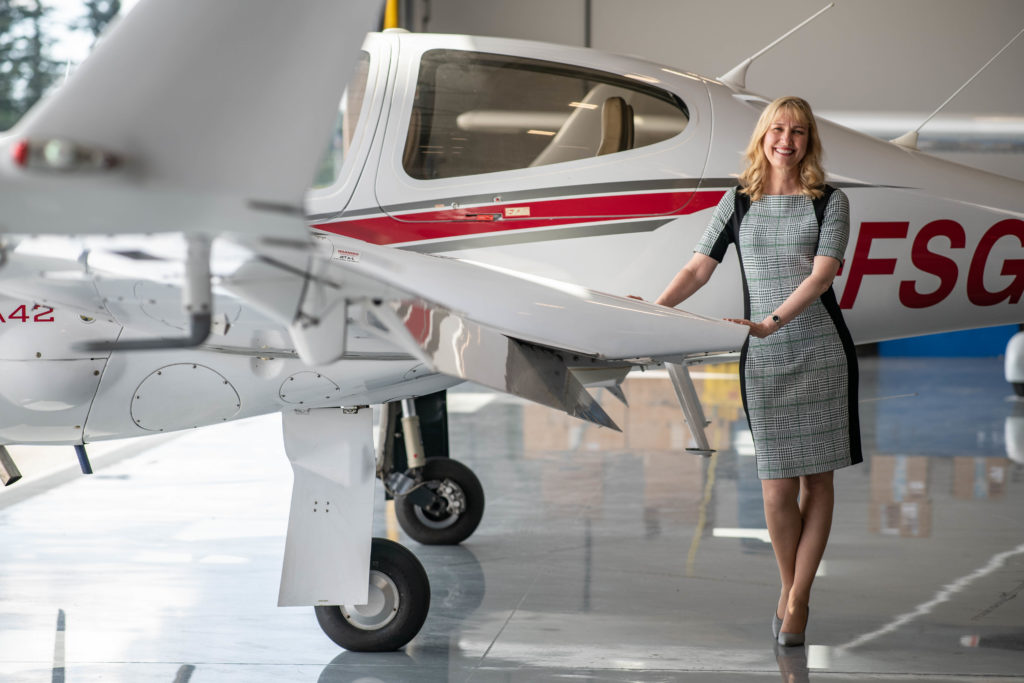 Dr. Cathy Press
As the first female helicopter flight instructor in Canada, Cathy Press – CEO of Chinook Helicopters, is driving the aviation industry forward. She has grown Chinook to be an internationally recognized flight school specializing in helicopter and aeroplane pilot training.

Cathy's current focus is on the development of simulation products to assist in high level training programs aiming to become a national leader in VR flight simulation training.
Cathy completed her first solo at 16 years of age and is currently the only person in Canada that holds a "Transport Canada Pilot Examiner" status in both aeroplanes and helicopters.
Cathy is Vice Chair on the board for BCAC (BC Aviation Council) and on the board for HAC (Helicopter Association of Canada) as well, sits on the board for the International Women's Federation and various aviation oriented committees.
In 2019, Cathy was named one of Women's Executive Network: Top 100 Canada's Most Powerful Women to add to her already impressive list of aviation accomplishments and awards. Most recently, in 2021 the University of Fraser Valley presented Cathy with Doctorate in Technology.
Cathy has always taken a hands-on approach in supporting individuals who are starting both aviation and business careers. She continues to be passionate about helping others to reach their goals as an educator and mentor.
Industry Leaders Panel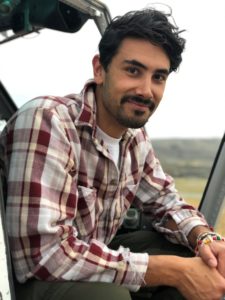 Owen McClung-Sitnam
President, Helicopters without borders
Owen is a helicopter captain who holds a commercial and airline transport pilot license in Canada and the US. Accumulating 3,000 flying hours, primarily fighting forest fires across Canada and flying air ambulance missions up and down BC's coast. Owen studied sustainability in the past and is finishing his MBA at Royal Roads University. Before founding HWB, Owen headed Business Development for a charter company in Alberta.
Scott Cadwell
Aircraft Maintenance, Cascade Aerospace
"My name is Scott Cadwell and I live in amazing Fraser Valley town of Abbotsford. By trade I am an aircraft mechanic. I did my trades training in the Royal Canadian Airforce as an Aviation System Technician. What I love about aviation is the complexity of it, about the challenges and about how sophisticated it is. I love troubleshooting and the challenges that come with that. Seeing an aircraft that was broken take off is the best feeling. When I am not working, I love being outside. I love skiing in the winter and mountain biking or road biking in the summer. This province is amazing, and it is even better exploring it on a bike."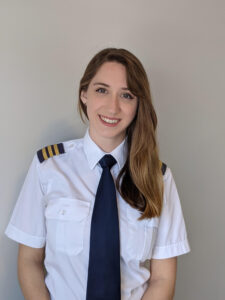 Nicole Hare
Pilot, Pacific Coastal Airlines
"Hello everyone! I'm a first officer with Pacific Coastal Airlines, serving BC communities big and small. Originally from the east coast, I've been lucky enough to learn and instruct flying all over Atlantic Canada. I'm excited to share my experience and some fun flying stories with all of you."
Rick Bowman
Air Traffic Controller
Rick grew up near an airport where he used to watch planes fly over his house, and has had an interest in aviation ever since. As a teenager he was an Air Cadet, and had lots of interesting experiences, including getting the opportunity to learn how to fly gliders at age 16. "Now, I am working my dream job as an Air Traffic Controller at the Pitt Meadows Airport. I love playing a role in getting aircraft where they need to go and keeping them safe. On my days off I enjoy painting, as well as spending time outdoors camping and kayaking."
Al Balogh
Transport Canada Civil Aviation Inspector

Aviation Training Institutions Panel
Christina Ling
Lead Flight Attendant Instructor and Department Head at Canadian Tourism College
Christina is a former In Charge Flight Attendant and current Lead Flight Attendant Instructor and Department Head at Canadian Tourism College. My mission is to share my experience and love of aviation with the next generation of aviators and inspire others to explore careers in this incredible field.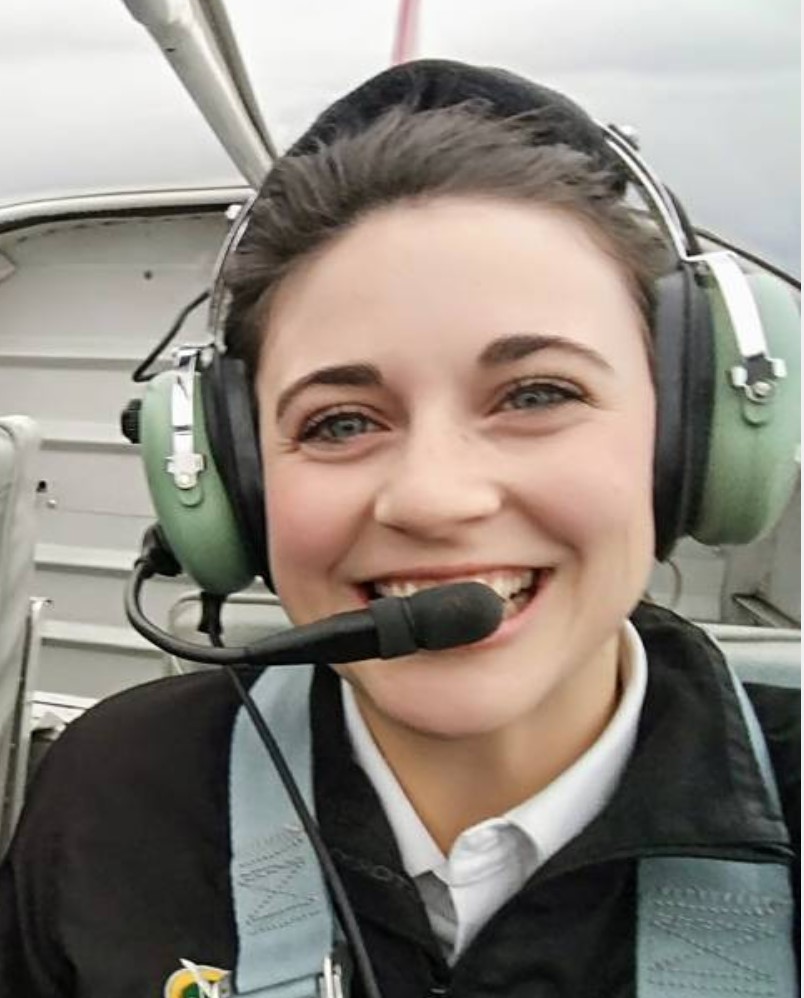 Karlee Cindrich, CPL, FI
Flight Instructor & Safety Officer, SkyQuest Aviation, YNJ.

Dr. Chris Schinckus, PhD
Director of the School of Business, University of the Fraser Valley

Dr. Christophe Schinckus is Professor at UFV and Director of the UFV School of Business – he joined UFV on April 2021. He is also Honorary Professor at the University of Leicester (UK). Chris holds a BSc in Engineering and Management; a BSc in Computer Science; a MSc in Engineering and Management; a MSc in Financial Risk Management; a MA in Philosophy of Science and a MASt (Master in Advanced Studies) in Economic Epistemology. He finished his first PhD in Economics in 2009 from the University of Paris I – Pantheon Sorbonne (France) and more recently (2019) his second PhD in Philosophy of Science from the University of Cambridge (UK).
Chris is a Certified Expert in Digital Finance (CEDF) from the Frankfurt School of Finance & Management and is currently involved in the CARA certification (Certification of the Canadian Association of Research Administrator). Chris is also a Senior Fellow of the British Higher Education Academy (SFHEA).
Chris's research deals with Econophysics, Physics applied to Finance; FinTech & Cryptocurrencies; Energy and Economics, Anthropocene and Finance, Epistemology of Finance and more generally with all aspects of epistemic post-modernism. He published more than 100 papers in peer-reviewed journals and a book on Econophysics (Oxford University Press).
Cheryl Cahill, MAS
Department Head, Aviation Operations Program, BCIT.
Cheryl has an educational background in aviation, commerce and adult education. She joined the aviation industry in 1986 and held frontline operations and management positions before transitioning to education and training.
Joining BCIT in 2000, she has been both a faculty member and Department Head of the Aviation Operations programs at British Columbia Institute of Technology for the past 20 years. In her current role as Department Head, she is responsible for the administrative duties of the program including matters concerning curriculum, faculty, students and administration as part of program delivery.
She completed her Master's in Aeronautical Sciences: Aviation/Aerospace Educational Technology with Embry Riddle Aeronautical University-Worldwide Campus in February 2015 and holds degree in Business Administration and Diploma in Adult Learning.
Chris Shannon
Department Head, Aerospace Technical Programs, BCIT.
Chris Shannon, Department Head Aerospace Technical Programs, British Columbia Institute of Technology (BCIT). Chris' aviation background started in 1995, as an Aircraft Maintenance Engineer – Electronics. For the next 17 years he worked for Aircraft Maintenance Repair Organizations and Air Operators in both the private and public sectors. In 2012, he joined BCIT, where he instructs in the Aircraft Maintenance Engineer – Maintenance and Electronics programs. As Department Head, he is also responsible for curriculum, staffing, and students.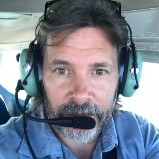 Scott Paterson
Department Head for curriculum development and person responsible for training at BCIT
Scott has a strong background and education in aircraft maintenance. He holds an M1 and M2 license, Private Pilot's License and has worked on a wide variety of aircraft from small float planes to large Transport Category Aircraft for 25 years. "Having worked for both a small operators and large AMO's has allowed me to see all aspects of the aircraft maintenance industry and excel in the diversity and challenges of varied fleets."

Scott holds a BSc in Aeronautics and has been teaching at BCIT for almost 10 years.
Aviation Students Panel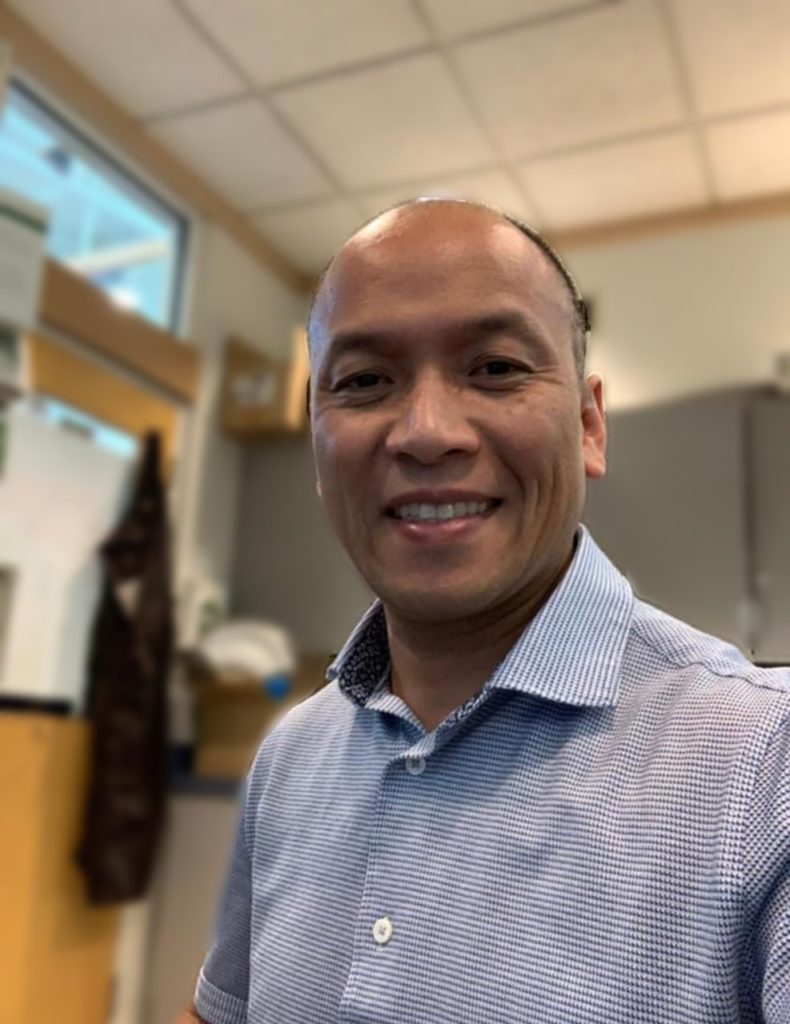 Students on this year's panel have attended a high school aviation class in either Langley or Surrey. David Thomas is the teacher in Langley; Arnel Aliwalas, pictured left, is the teacher in Surrey.
Arnel started his aviation career completing a diploma in Aircraft Maintenance Engineering specializing in Avionics at the Northern Alberta Institute of Technology.  Soon after graduating he completed his Commercial helicopter's licence in Edmonton. Arnel joined the Royal Canadian Air Force as a helicopter pilot as a Reservist with 408 Tactical Helicopter Squadron flying the CH146.  Later in his career he flew with STARS Air Ambulance in Calgary.  After moving to Langley, Arnel transitioned to earn his degree in Education and started teaching high school as a Technology Education Teacher.  He teaches animation, drafting, electronics and started a District Aviation Program inviting students from all Surrey high schools to earn high school credits learning aviation topics.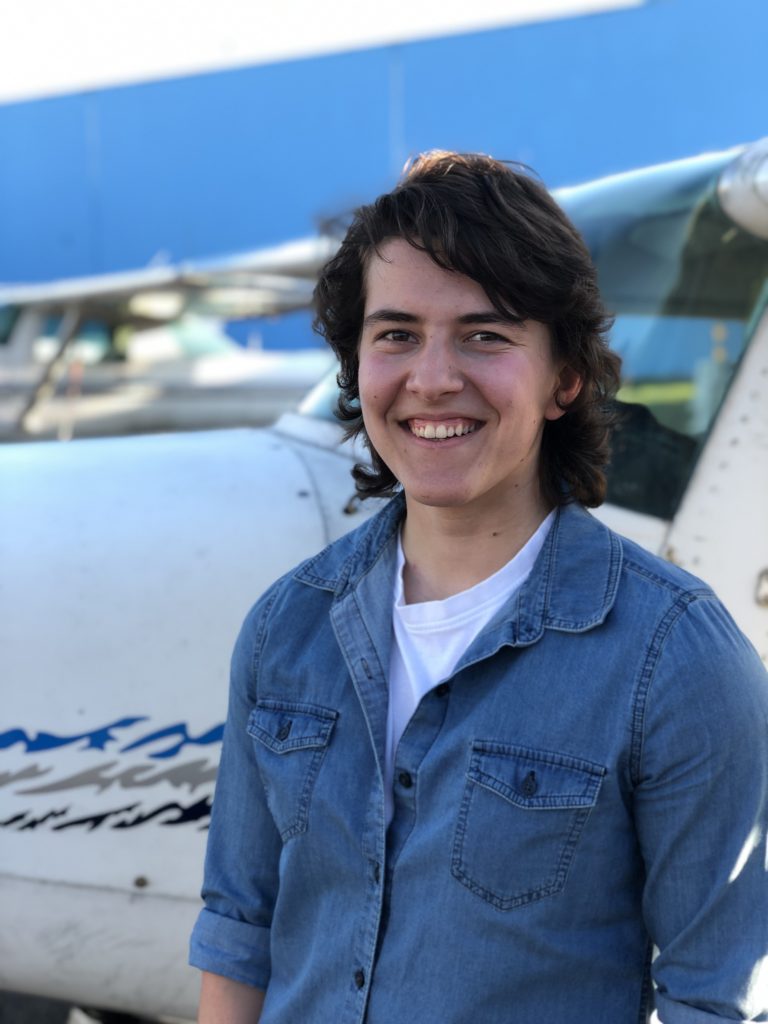 Timna
Aircraft Maintenance Engineer (Helicopters)
LEC AVEX 2018
Josh
Student Pilot, LEC AVEX 2018
"I've always been interested in everything related to airplanes and aviation, and I knew I wanted to be a commercial pilot since a fairly young age. Taking the AVEX12 course both reinforced that decision as well as it showed me other opportunities in the aviation industry should my primary goal not work out for whatever reason. I took this class back in the fall of 2018 and graduated from REMSS in 2020. Since then I have started flight training, which I have to say, has been an absolute blast, and am only a few hours away from taking my private pilot flight test. For anyone who is considering a career in aviation, this class is an absolute must in my opinion."
Jayce
Student Pilot, LEC AVEX 2020
"When I was in kindergarten I knew I loved everything to do with airplanes and rockets. From there my passions only grew stronger and taking the AVEX12 course really confirmed my passions and helped me take that step into the aviation world. I am now a student pilot at Langley Flying School and studying a degree in physics at The University of Fraser Valley."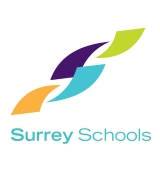 Janesha
Completed SD36 Exploration in Aviation Careers program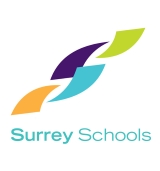 Keanu
Completed SD36 Exploration in Aviation Careers program


Ekamprit
Completed SD36 Exploration in Aviation Careers program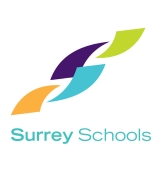 Tom
Completed SD36 Exploration in Aviation Careers program
Workshop Organizers
David Thomas
Teacher LEC Aviation Explorations 12, Flight Instructor
David started flying in grade 12 following a high-school career-day talk from an airline pilot. He had an 18 year aviation career including 11 years of humanitarian flying in Africa before returning to university to become a teacher. He continues to exercise his licence as a flight instructor. As an educator and mentor, he wishes to inspire youth to reach for the sky on whatever path they choose, and through aviation, to see the breadth and depth of exciting career opportunities that exist.
Aman Moparti, CPL, Flight Instructor candidate
BC Aviation Council, BBA student
Aman is a commercial pilot with a passion for helping youth navigate (pun intended!) our industry. He is currently completing his instructor rating out of Pitt Meadows and hopes to start instructing by winter 2021. He is extremely passionate about General Aviation and you can catch him at one of the many fly-in events in B.C or any aviation-related event. He works for BCAC's Youth Engagement Committee and is the organizer for the BCAC Speakers Bureau and manages BCAC's Instagram page. He is always looking to connect with people who want to know more about aviation or become a part of it!